March is the most hectic busy month of the year for me, despite the fact that it's seemingly, well, pretty uneventful, to be honest. But trust me, in my life, it's like December for you guys. 'Cept without the twinkly lights...
First and foremost, it was my brother's, and then my best friends birthday. Cue panicky fuss of what to get. My friend's a little easier, because she's a girl, but argh, I never know what to get boys! Luckily, my brother has an obsession with really bright ties (he has one with a crossword puzzle on it. And matching socks. It's fantastic) and so I just got him a rainbow striped one. For my friend, I got her and me tickets to see the Vanity Fair exhibition in the National Portrait Gallery. We ended up going about 3 weeks after her birthday, on Friday, because of my oh-so-full timetable, but still, it was really fun. It was quite a small exhibition, only one room, with some of the really classic photos of 20s stars, which were, tbh, a bit borin
g, and some of the more recent ones, which I enjoyed much more. Favourites included a simply gorgeous one of Matt Damon, and ones of Sean Connery, Michael Caine, Julia Roberts, Helen Mirren, and this lovely one of Jennifer Aniston.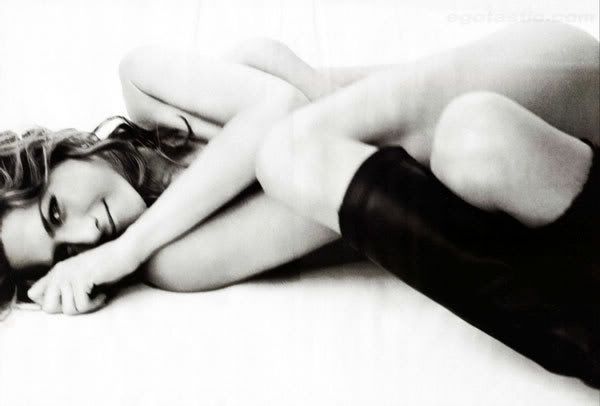 She looks so sweet and approachable, unlike some of the other photos of celebrities just boringly standing there. The big pictures of Vanity Fair's Hollywood covers were lovely too, it's really fun trying to name all of the big names on them (I won). All in all, it was money well spent, and I'd advise you guys to go too, if you can :)
The second uberly hectic thing in March is our Iranian New Year, which celebrates the beginning of spring (it makes perfect sense :D). Obviously, seeing as it's not a national thing in England, we don't make as big a deal of it as people do for Christmas, or "December New Year" but we still tend to take a day off school, sort out decorations and food and stuff, give presents, and spring clean (whoop whoop). The especially fun thing about it is that you only have to give presents to people younger than yourself, which means I only have to splash out on one present for my little brother. And even then, I just burned him the Jungle Book soundtrack. Bear Necessities and all that :)
The third uberly hectic thing of the month was my trip to Germany, which I confess I was looking the most forward to. It was a class trip, which was great, 'cos I got to go with my best friend, who also does German, and I also got to make better friends with the other people. Anywhoo, the whole thing was just fantastic, from waiting at the airport without my parents, getting on the plane, the hotel, breakfast in the hotel, eating out, seeing all the sites (including a film museum!!) and becoming extremely fluent in Denglish (Wir haben jay gewalked is my favourite example). To be quite honest with you, Berlin isn't the prettiest town in the world, compared to London and Paris and Rome...it's very concrete-y, and everywhere you look there are cranes and crumbling building and graffiti. Still, the culture of the place is wonderful, especially the whole East Berlin West Berlin thing, I thought I'd be really bored by that aspect, but to walk through the streets and notice the differences between the two, to see the remnants of the Wall and Check
point Charlie was all really fascinating. My favourite difference between the two was the little pedestrian traffic lights. In what was West Berlin, the traffic lights are pretty much the same as in England. In East Berlin however (always noted as being the poorer and grottier side) they were so damn cute (I actually have that postcard).
But probably my favourite aspect of our German trip was the German cinema we went to. The original plan was to see a proper German film, as opposed to a dubbed over one from another country. However, once at the cinema, some people started mutinying slightly, wanting to watch Step Up 2 or Juno, rather than "Die Welle" I didn't really mind, tbh, as I am trying to stock up on foreign films. The teachers, however, didn't let us switch. Boy were we glad they didn't!! "Die Welle" has to be my favourite foreign language film ever, and probably comes into my top ten films ever. It was simply fantastic. It's based on the Third Wave experiment conducted in a California school in the 60's, except the setting had changed in the film to Germany in the modern day, and told the story of...well, I'm gonna do a review (I WILL!!!) so I'll let you know then. But just let me tell you, it is brilliant. Unfortunately, it's not a really famous foreign film like The Diving Bell and the Butterfly, or Lust, Caution, so I don't think it'll be released in the UK. Also, the DVDs not scheduled to come out 'til end of December :( Incredibly annoying, as I desperately want to see it again!! *sighs* ah well.
anywhoo, so that was my March. I'll defo. be posting more in April, although my oral exams and real exams are coming up. Still, I hope to be able to do at least 10 posts a month, so yeah. You'll be hearing more from me...including a review of Die Welle :D peace out xxx